UPAY
Cashless Payments through UPay

For settings with a frequently returning customer base, or 'closed world', such as a staff or college restaurant,

Cashless payments can be implemented on a staff or student card with many catering companies and clients opting for this.

This card can be topped up and used for a variety of transactions like cashless catering and photocopying services. In a business setting, balances can even be topped up directly from an employee's payroll.

In Ireland, the most popular of these cashless payment solutions is 'UPay', a mobile and desktop app from Uniware that allows the customer to take control of their payments.

This allows customers to top up and order food from their phone or computer. Customers can also pay at the till using a QR code on their phone.

The Uniware Cloud can also host UPay, a mobile and desktop app that allows the customer to take control of their payments and make use of its many modules.

This allows them to access their account giving them the ability to top up and have access to the available modules on site, check their balance, view transaction statements and much more.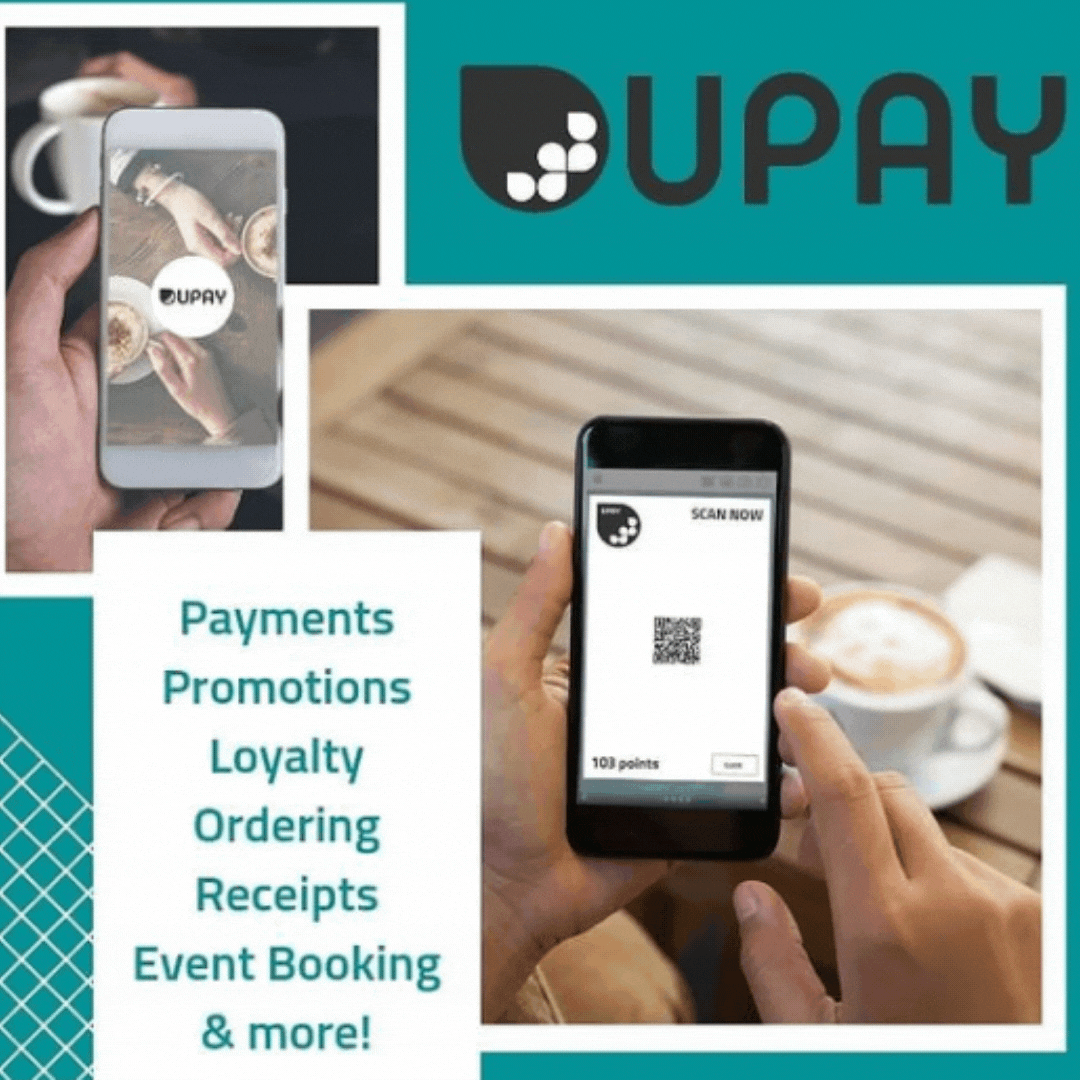 FEatures
UPAY has many features to offer a streamlined process for onsite catering;
- You can set up unique promotions
- You can set up unique loyalty programmes
- You can set up events
- Push Notifications
- Integration with other systems
- Advanced onsite and remote reporting available - real time and dashboards
- Instant paperless receipts
- Top Up cashless payments
- Click & Collect
- Self Service Options
- Order Ahead


- A maximum of 7 second transaction time
- Order Ahead/Click & Collect
Customers can pre order and collect food at a selected time and location where the option is available –
particularly when a catering company is involved.
This speeds up service time and gets rid of the need for customers to physically go to the food service
area to order their food.


functions
•Allows customers to pre-order and pay for items online, arranging collection or delivery at a time that suits.

•Sell tickets for events, menus, dress codes, guest lists etc can all be catered for.

•Customisable promotions can be set up to help retain your customer base through continuous incentivising.
Benefits
UPay is faster than a contactless terminal and can reduce transaction charges for the merchant.

This cashless balance can then be spent by quickly tapping a staff or student badge at the till.

Customers can also view transactions and receipts on the app, eliminating contact with a cashier as everything is processed on the app and there is no need to carry cash.